written by Joyous Hong
25 Nov 2018
On the celebration of our 7th anniversary, ATOM presents classic TC-105,TC-1300CTS and TC-800TJ
to the All-in-Print, Shanghai.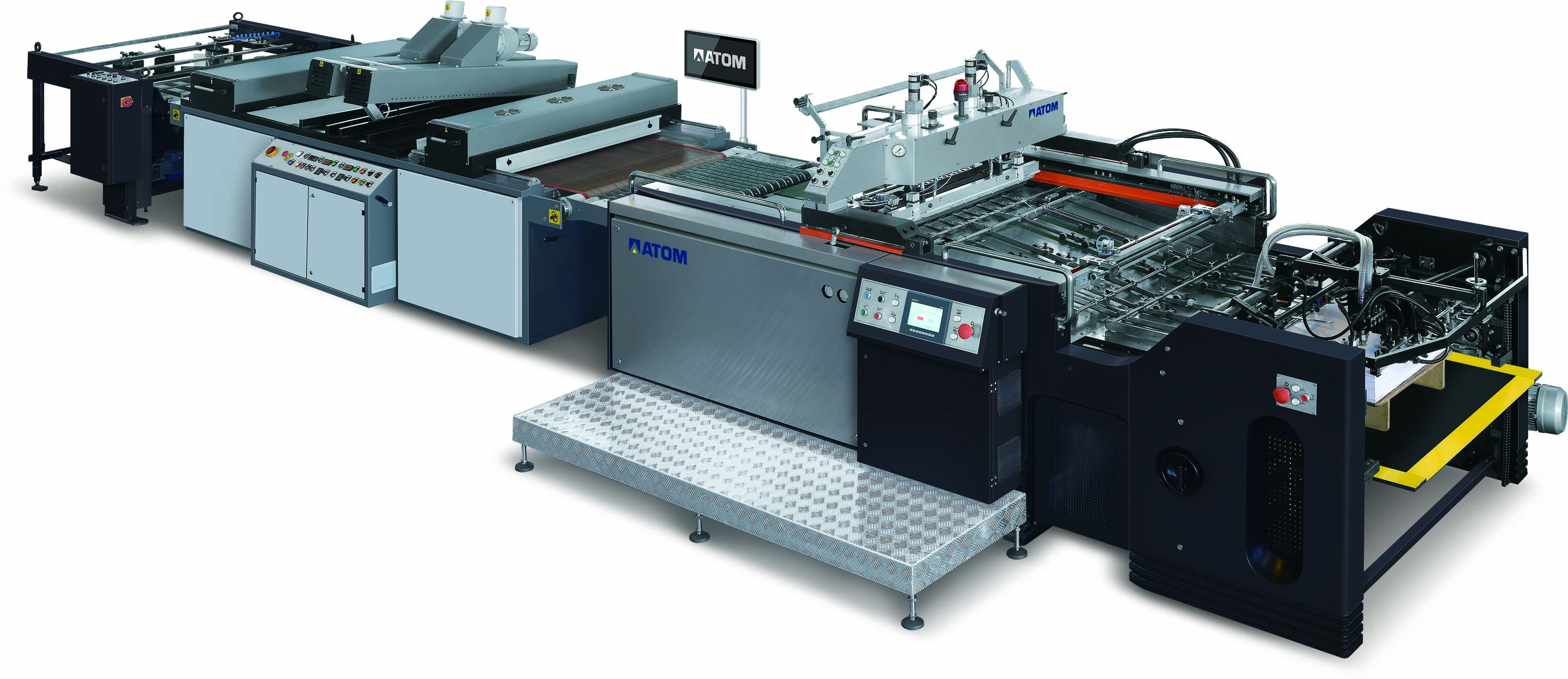 With the combination of world's latest technology, the new TC-105 is steel-solid, metal- glistening, with its deep and rhythmical growl at the speed of 4200 sheets per hour, the fastest in the world.
Grey iron (HT250) casted in polyester sand patterns, the one-piece frame is steel-rigid and provides the highest level of printing accuracy even under its wind speed. The highly intelligent press is easy to operate and adjust by its open loading board of feeder and separate screen frame structure. Pneumatic-control squeegee system guarantees constant pressure, a key to top-quality printing. Adopted classical stop cylinder and pneumatic squeegees system, the TC-105 is now just accurate in slow paces but can reach max. speed of 4200 sheets per hour, the fastest t in world standard.
In past years, TC-105 has been wildly accepted by customers in Europe and North America, and now it will embrace more users from the world
New member of ATOM family, which is using UV laser technology to make the screen plate by computer. With 405nm high power module, as well as the high precision linear motor systems and water cooling system. No film, laser direct to screen plate. To bring customer high resolution, high efficiency and low cost products. This is new digital exposure system and will become the new standard.

New member of ATOM family, which can be used to make cold foil stamping after the screen printing, and no need the traditional stamping plate, and the stamping stickness is much better than traditional one.