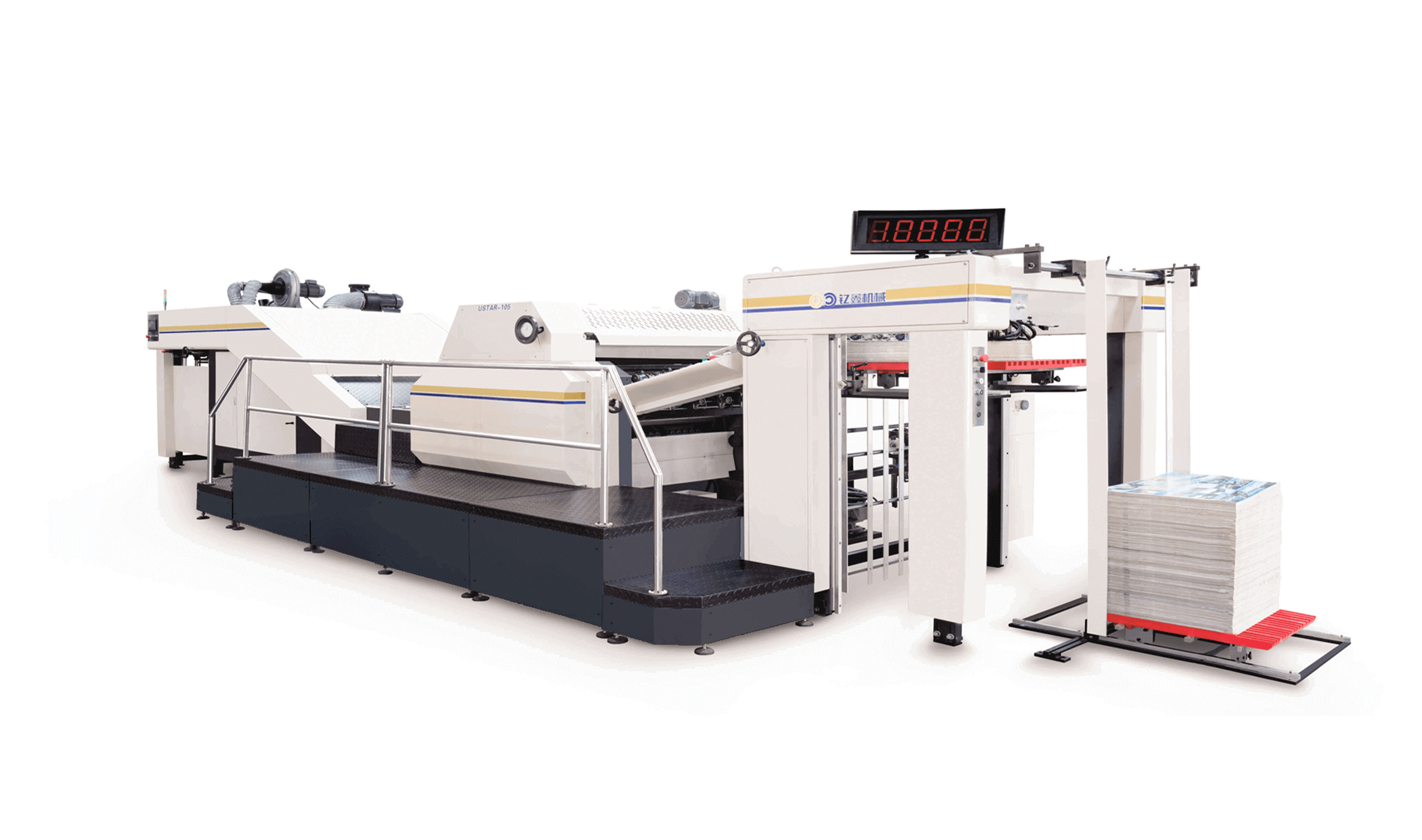 UST-105 UV COATING MACHINE
UST 105GS Varnishing Machine can applied in both water based and oil based products.
This machine uses rubber blanket and resin plate as panels, to process spot or global varnishing.
It is uniform for global varnishing and accurate for spot varnishing.
It can be applied on varnishing words,figures on magazines, books, advertisements, and such high-end presswork.
It can enhance the quality of products and add a sense of beauty.
The safety devices and humane interaction system can guarantee the easiness of opera­tors' work.
MAIN SPECIFICATIONS:
MAX PAPER SIZE

750X1060MM

MINIMUM PAPER SIZE

340X406MM(CUSTOMIZABLE)

MAXIMUM GLAZING AREA

740X1050MM

BITING DEPTH

4-5MM

PRODUCTION SPEED

10000/HR

AMOUNT✕UV LAMP POWER

3✕13KW(WITH LOW)

2✕15KW(HIGH)

AMOUNT✕IR LAMP POWER

24✕1KW

TOTAL POWER

55KW(WITH LOW)

42KW(HIGH)

MACHINE SIZE

9204✕2300✕2833MM

MACHINE WEIGHT

13700KG